Ceramic resin-coated sand(RCS)
Product Introduction of Ceramic resin-coated sand(RCS)
Ceramic resin-coated sand(RCS) is a new type resin coated sand for shell casting and core-making sand. The sand particles are in the shape of microbeads. The main chemical content is aluminum oxide. Traditional resin-coated sand usually adopts silica sand as the raw sand and wraps the resin binder on the surface of the sand to make molding sand or core sand. Compared with silica sand RCS, the one made of ceramic sand has the advantages of high refractory temperature, good fluidity, high sand strength, and low resin addition. Many foundries lines especially continuous casting production lines are used in recent years.
Typical physical properties of Raw Ceramic resin-coated sand(RCS)
| | |
| --- | --- |
| Refractoriness | ≥1800 ℃ |
| Mohs hardness | 6.5-7.5 |
| Specific gravity: | 3.4g/cm3 |
| Bulk density(LPD): | 1.95-2.05 g/cm3 |
| Color: | black brown |
| Grit shape: | spherical beads |
| PH Value | 7.3 |
| Thermal expansion coefficient | 6×10-6 /℃(20-1000℃) |
| Thermal conductivity | 0.698W/M.K(1200℃) |
| Thermal expansion ratio | 0.13% |
| coefficient of angularity | ≤1.1 |
| Roundness | Min 95% |
Typical chemical analysis of Ceramic resin-coated sand(RCS)
| | |
| --- | --- |
| AL2O3 | 72.14% |
| SiO2 | 19.28% |
| Fe2O3 | 2.46% |
| TiO2 | 3.32% |
| CaO | 0.28% |
| MgO | 0.33% |
| K2O | 1.25% |
| Na2O | 0.08 |
The technical index of Ceramic resin-coated sand(RCS)
| | |
| --- | --- |
| Melting Point | 108℃ |
| Cold Bending strength | 9.56  MPA |
| Hot Bending strength | 3.18  MPA |
| Gas. Evolu | 11   ML/G |
| Cold Tensile strength | 3.66  MPA |
| Hot Tensile strength | 0.88  MPA |
| L.O.I(Loss on ignition) | 1.3 % |
| Mobility | 19.4 S |
| Storage life | 180 days |
Commonly used sizes of Ceramic resin-coated sand
AFS 50 AFS55 AFS60 AFS65 AFS70 AFS80 AFS90 AFS95 AFS100
Product Feature of Ceramic resin-coated sand(RCS)
Good mobility and low angularity coefficient because of the round ball shape of ceramic sand. When working with the core shooter, the sand is easy to go to small corners. Thus, it will get a smoother casting surface and improve casting accuracy and quality.
Most of the chemical content of ceramic sand is Al2O3 and SiO2. It has high anti-thermal ability up to 1800℃. There is no acid or alkali in the sand. So it won't get a reaction with resins or molten steel. That feature can improve the surface quality of the casting.
The particle size distribution is controlled by the sieving process. Ceramic sand is artificial foundry sand, so we could control the particle size distribution to customers' requirements. And there are fewer fines in the sand.
Low humidity. Ceramic sand is a type of dry sand because it is getting from fused bauxite without washing process.
Ceramic sand is easy to clean up after use and has good anti-sticky sand performance.
High thermal conductivity and good air permeability.
Low thermal expansion. That reduces casting cracks caused by sand expansion.
High strength. After using, the recycling rate is higher because of low broken sand.
Reduce resin consumption than angular shape sand. As a result, it can cut casting costs in total.
It can be recycled by removing resins off the sand. Ceramic sand will get a higher recycling rate because of its high strength.
Applications of Ceramic resin-coated sand(RCS)
Work with resins such as the furnace, Alkaline-phenolic, water glass for core making.
Iron castings, ductile iron castings, steel castings, valve body sand cores
Complex thin-walled precision cast iron parts such as automobile engine block, cylinder head, etc.
High-demand steel castings such as container corners, train brake buffer shells, etc.
Non-ferrous metal castings such as aluminum alloy and copper alloy castings.
Cold core box core making, hot core box core making
Shell molding materials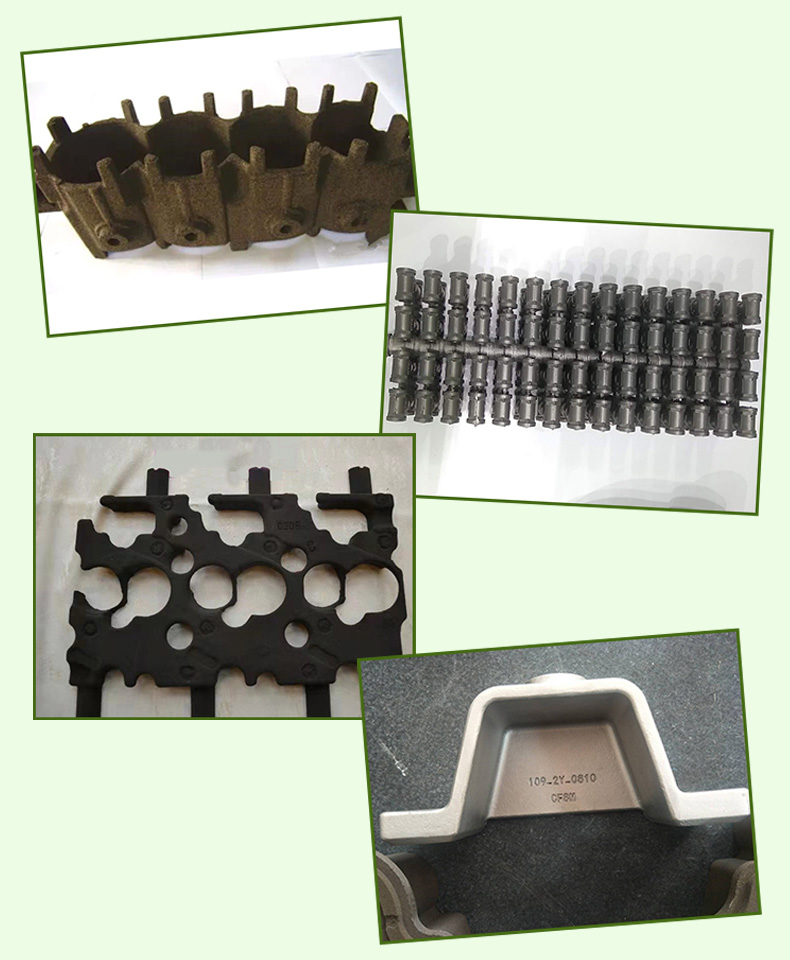 Product details of Ceramic resin-coated sand(RCS)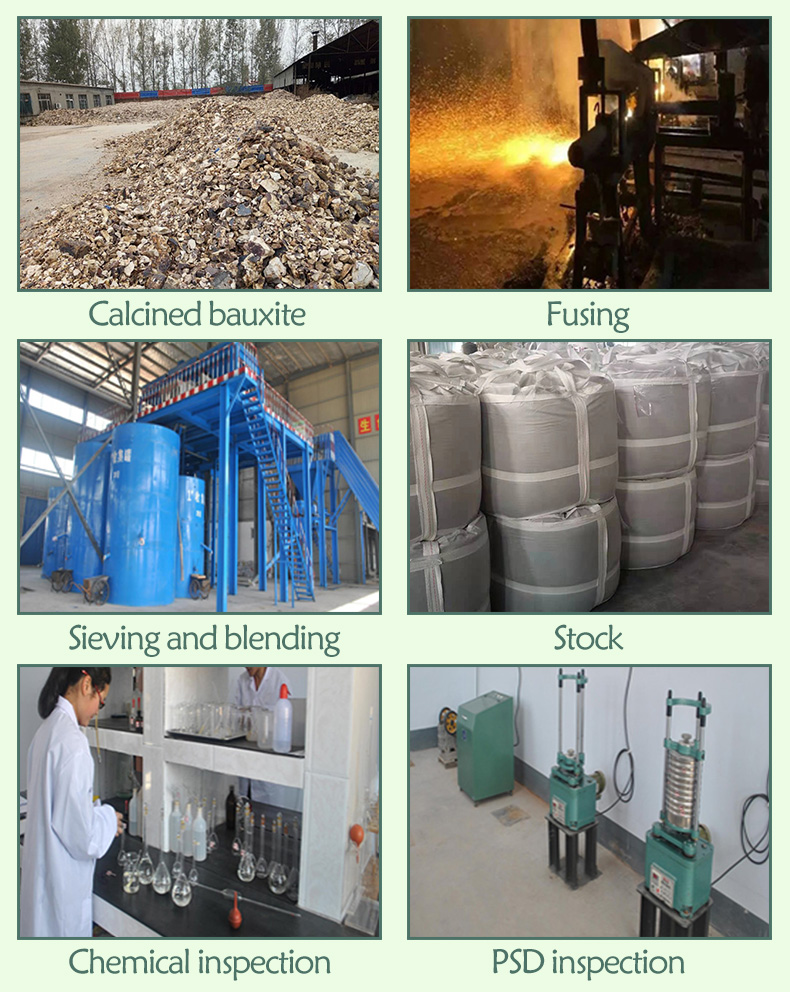 Packing of Ceramic resin-coated sand(RCS)
1Metric Ton/Jumbo Bag
25KGS/PVC Bag,40 Bags/Pallet
Other customized packages are available

FAQ:
Q: Are you a manufacturer?
A: Yes, Our factory was founded in 1999. We are an experienced manufacturer of foundry ceramic sand.
Q: What are the key quality indexes of ceramic foundry sand?
A: First of all, the Al2O3 content. We have three grade:75% Al2O3 ceramic sand,73% Al2O3 ceramic sand,70 Al2O3 ceramic sand.
Secondly, the particle size distribution of ceramic sand. We will provide samples according to the customer's requirements. And make the same particle percentage coincide with confirmed sand.
Q: Where is the nearest port from your factory?
A: Qingdao and Tianjin are both near to us.
Q: What is the HS code of ceramsite sand?
A: Since there is no specific HS code for ceramsite sand, there are HS codes 69149000 and 68159990 suitable for exporting ceramsite sand. But with our experience, HS code 68159990 is easier to do custom clearance with no risk to be inspected.
Q: How do you operate the QC system?
A: Before shipment, we will take 1 day to check the chemical composition for every bag. Our QC staff will take another day to check particle size distribution for every bag. We will reserve samples from each batch production in case there is anything wrong.
Q: What is the lead time for each order?
A: It depends on the quantity and sand size required. Generally 5-10 days for FCL(20-25MT).
Latest news: