Zhengzhou HAIXU was founded in 1999 as an foundry ceramsite sand manufacturer in China. With almost 20 years experience in foundry and refractory industry, HAIXU have provide reliable foundry material and professional support on many foundry plants. By choosing high quality mineral all over China, adopting strict production and quality control process, HAIXU now is one of the biggest ceramsite sand manufacturer in China. We have powerful technical support team to offer most professional service to customers all over the world.
As Ceramsite sand is a round shape foundry sand with high strength and high refractory, it could be recycle used in the process including shell moulding casting,investment casting,no-bake sand casting, sand casting,etc. HAIXU always delicate our effort to help customer to make production more efficiently with low cost and low enegy consumption. We will try our best  to impove environment-friendly foundry method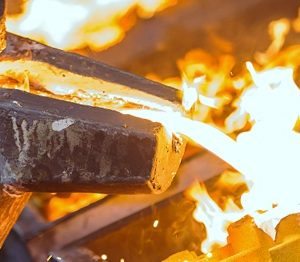 Ceramic foundry sand is made from fused buaxite so it also be called fused buxite beads. It has been proved by use that it is not only resistant to high temperature, easy to collapse, high surface finish, but also has good usability. The cost performance is far more than that of chrome ore and zircon sand. It is cast carbon and alloy steel (high temperature steel, heat resistant steel, corrosion resistant steel). Steel) and other castings are the most ideal molding materials.
Ceramic foundry sand is a neutral material, made of high-temperature-resistant heat-melting peritoneum. It has compact structure, high thermal conductivity, high temperature stability, no cracking, acid and alkali resistance, and is used in various metals such as oxidizers and reducing agents. No change.
Zhengzhou Haixu Abrasives Co.,Ltd was founded in 1999
Gongyi Production Plant was successfully put into operation
By SGS Factory and product certification
passed the factory certification of BV production enterprise